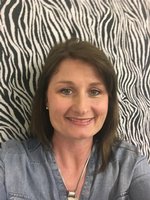 H.Davis
334-243-5514
Welcome to Banks school. It is an honor to be your school's guidance counselor. I am a proud graduate of Troy University. I earned my Bachelors of Science in Elementary Education in June 1998, and I earned my Masters of School Counseling in June 2007. I have 13 years of classroom teaching experience in all subjects in grades 3-6. I have always enjoyed learning and working with students. I feel that being an educator is a mission field to prepare students to become successful adults. I feel honored to be able to work with such a great group of administrators, teachers, parents and students. I believe it is my goal to be your child's biggest advocate.
I have been married to my high school sweetheart, Brock Davis, for 20 years. He is self-employed and enjoys farming. We have three children, two daughters and a son. We are active members of Southside Baptist Church where I teach junior high Sunday school and I also sing in the choir. No, I do not have a beautiful voice, but I truly enjoy being a part of the choir. My husband and I also serve on the transportation committee. Our children are active with the youth group of the church.
In closing, I want you to know I feel that being a part of your child's educational path is honor for me. I truly view my role in education as an opportunity to serve students and their parents. I love the atmosphere and the awesome feeling I feel when I have been able to watch a child overcome hurdles in education and everyday life struggles.
Looking forward to great things,
Holley Davis