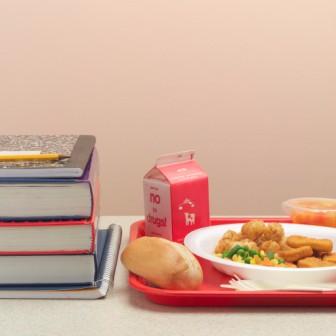 To review documents and links related to the Pike County Child Nutrition Program, please visit the district site by clicking here.
The Child Nutrition Program goal is to provide our students with tasty and nutritious meals that meet the state and federal guidelines. Our menus are nutritionally analyzed to provide your child with the recommended daily allowances of fat, calories, and vitamins.
Our goal each week is to serve the following:
A different vegetable each day
A different fruit each day (at least 2 fresh fruits/week)
Cooked dry beans or peas 1X/week
A whole grain item every day, or at least 3X/week (All pasta and bread items are whole wheat).
Only low fat and skim, flavored or unflavored, milk served during meals.
School meals are provided to the students at a reduced cost or no cost based on eligibility criteria set by the United States Department of Agriculture. Meal applications are distributed at the beginning of each school year; however, an application may be requested at any time. Complete one (1) form per family and return it to the school lunch room.
Non-discrimination Statement: In accordance with the Federal law and U.S. Department of Agriculture policy, this institution is prohibited from discriminating on the basis of race, color, national origin, sex, age, or disability. To file a complaint of discrimination, write to USDA, Director, Office of Civil Rights, Room 326-W, Whitten Building, 1400 Independence Avenue, SW, Washington DC 20250-9410 or call 202-720-5964 (voice and TDD). USDA is an equal opportunity provider and employer.